Detached Garage Builders in Buffalo Grove, IL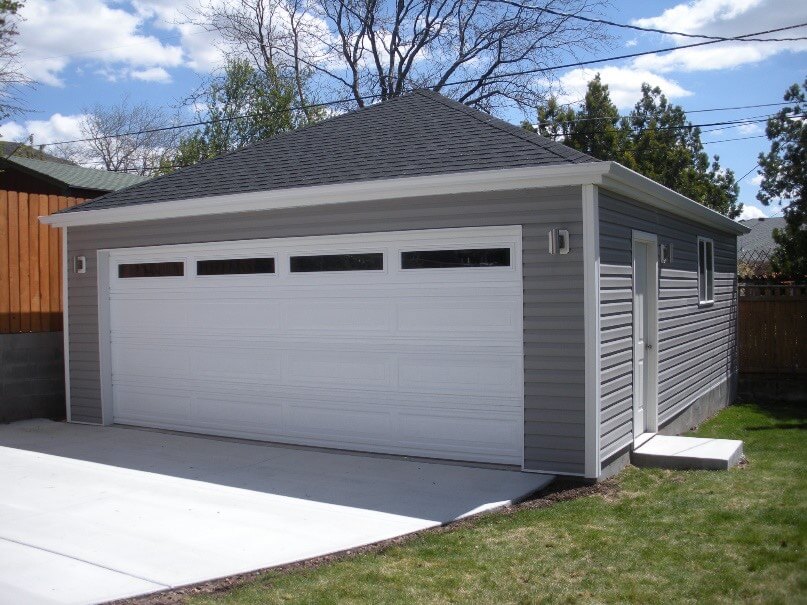 Whether you need a space for some added storage, to protect your vehicles from severe weather, or as a workplace for your DIY projects, Heartland Garage Builders can help. When you need a high-quality garage in Buffalo Grove, IL, we're the garage builders of choice! We've built a reputation throughout the Chicagoland area for providing our customers with a different level of service.
Not only is Heartland Garage Builders with you throughout the build process, we'll handle every part of the process! That includes tearing down any existing structures, obtaining any necessary permits, and even installing any electrical wiring you need for your new garage. No matter what you need from your new garage, Heartland Garage Builders is here for you. Call us today to schedule an appointment.
We'll Build Your Perfect Garage in Buffalo Grove, IL
The perfect garage means something different to everyone. That's why Heartland Garage Builders offers our customers completely customizable options. We understand that every garage is different, and we never take a one-size-fits-all approach to your service. Our base packages include:
Simply choose the base package that fits your needs, then let us know how we can customize it to build the garage of your dreams. We have a number of additional features available, including loft and "man cave" options. Call us today or fill out our convenient online form to schedule an appointment.
The Top Choice for Your New Garage
You have a number of choices for your new garage building project, why should you choose Heartland Garage Builders? Because we go above and beyond for our customers. Our team is here to make your new garage building project as stress-free as possible. We handle all the extraneous stuff, like obtaining the necessary permits and tearing down your existing garage. We'll even install any electrical wiring and apply epoxy coating to the flooring.
The typical project timeframe is about six to eight weeks from the time you sign the contract, so get started on your new garage today! When you need a garage builder you can trust in Buffalo Grove, IL, you need Heartland Garage Builders.